By building masts in in high locations we can beam a stable superfast broadband connection to your home or business by placing a small receiver dish on the side of your premises.
Our engineer will tell you the preferred location for the receiver and a cable will run from here through a tiny hole in your wall to your new high range dual-band wireless home router.
And that is it!
A superfast broadband connected to you home with minimum disruption.  You don't even need a land line.
Please see the diagram below: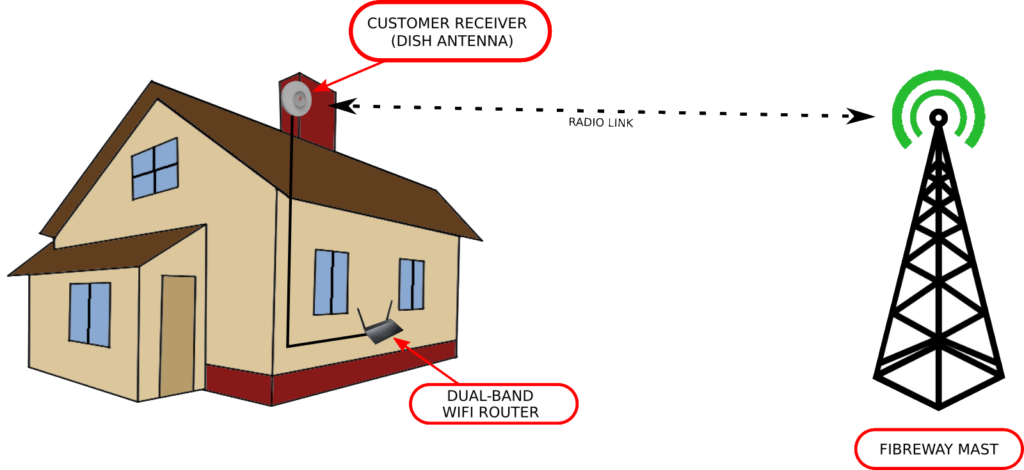 We carry out a free of charge site survey to confirm your property has a line of sight to one of our base station, once you have chosen your package we can proceed with an installation. The engineer will agree the dish location with you as well as the cable run to your new duel-band router.
Our aim is to install your service within 5 days from your order being signed.