Our service provides you with a superfast connection speed and unlimited data.
The service is delivered using leading-edge wireless technology and there is no landline required.
There is normally a dish antenna installed on your property that will point to the mast in your area. This wireless link creates a bearer to provide you with a chosen speed package. We also provide you with a high range dual-band wireless home router for your devices to be able to use a full scope of the new service.
Please see the diagram below: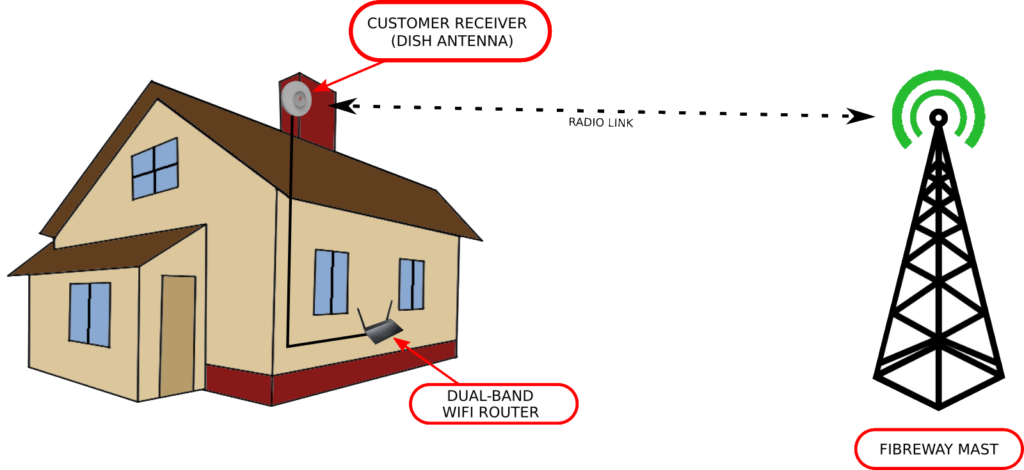 We carry out a free of charge site survey to confirm your property have a line of sight to one of our base station, once you have chosen your package we can proceed with an installation. The engineer will make sure you happy with the dish location and agree the ethernet cable route with you.
Our aim is to install your service within 5 days from your order being signed.